In the City of Rancho Cucamonga, pet license fees and donations are an important source for funding essential animal services. When you license your pet, know that you are doing your part to help your local shelter workers care for lost, injured and abused animals.
We are proud to call the Rancho Cucamonga Animal Center an official Safe & Happy Partner. We will always donate 20% of every product sale (designer tags, collars and leashes) to Rancho Cucamonga Animal Center in an effort to provide additional funding for the community's vulnerable animals and the staff that serves them. They are doing some pretty amazing things for local animals in need. Read on to learn more about this great organization!
3,410
Animals sheltered
per year
1,930
Adoptions
per year
18
Full-time employees
18
part-time employees
Talkin' Shop
What is something you are really proud of as an organization? Our ability to adapt to changing situations and find new ways to continue delivering services to meet the expectations of our community.
What is something that makes your shelter unique? We are one of the few City-run animal shelters in our area. Most of our neighboring cities contract with County or Private Non-Profit shelters to provide animal sheltering services to their community. We not only provide sheltering services but all Field Services for the City of Rancho Cucamonga. This gives us the ability to provide comprehensive services and resources for our community's animal-related needs.
What is a program that you run that is really important for people to know about? Our Foster Care program provides opportunities for the community to play an active role in the life-saving care we provide to underage kittens and puppies. By providing in-home care to this vulnerable population, they act as an extension of the Animal Center, helping these babies grow and thrive. Once old enough, they are returned to the Animal Center to find their forever home. In addition to underage babies, our Foster Care program also assists in the care of specific medical and behavior cases.
Can you share a story of a specific pet you helped recently? Kris Kringle came to us as a stray 4-month-old puppy on December 17, 2021. Upon intake, we could see that he was in pain and appeared injured. After further examination and testing, he was found to have a severely broken pelvis and was in need of an FHO (Femoral Head Ostectomy) surgery on his rear leg. To top it off, he was very under-socialized, so he presented some treatment challenges. Over the course of the next two months, he was given all the medical treatment necessary and just needed time to heal. So he was placed in an experienced Foster home, who would continue to help his healing process, as well as work with him on socialization and becoming a well-rounded puppy. After 3 months in foster care, he returned to the Center and found his new forever home within the next week. His story is a great representation of the team collaboration between staff, volunteers, and the public to save this little life and find him a new forever home.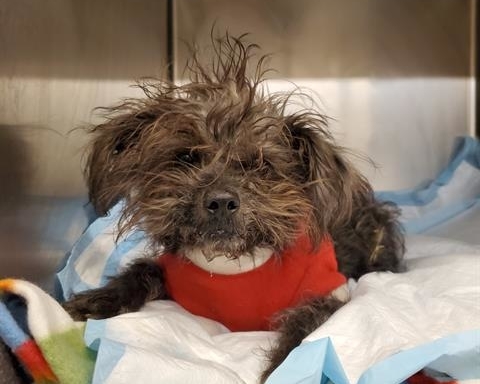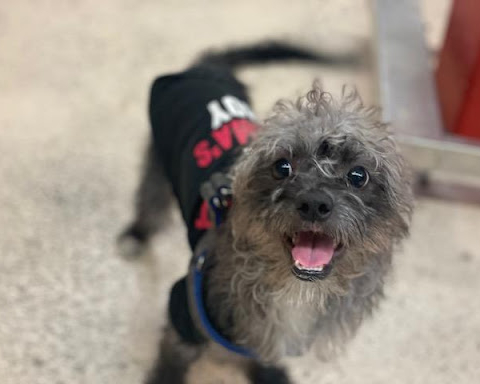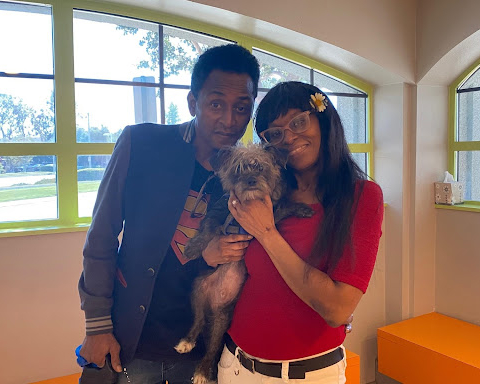 How many donors do you have? About 20 reoccurring donors, many one-time donors. Through our current licensing program, we take in about $15,000 per year.
To what extent are pet license fees contributing to your overall budget? The current fiscal budget estimates a revenue of $255,000. This contributes to about half of our operational budget (which does not include personnel costs.)
For more information about Rancho Cucamonga Animal Center, visit
www.cityofrc.us/animal-center